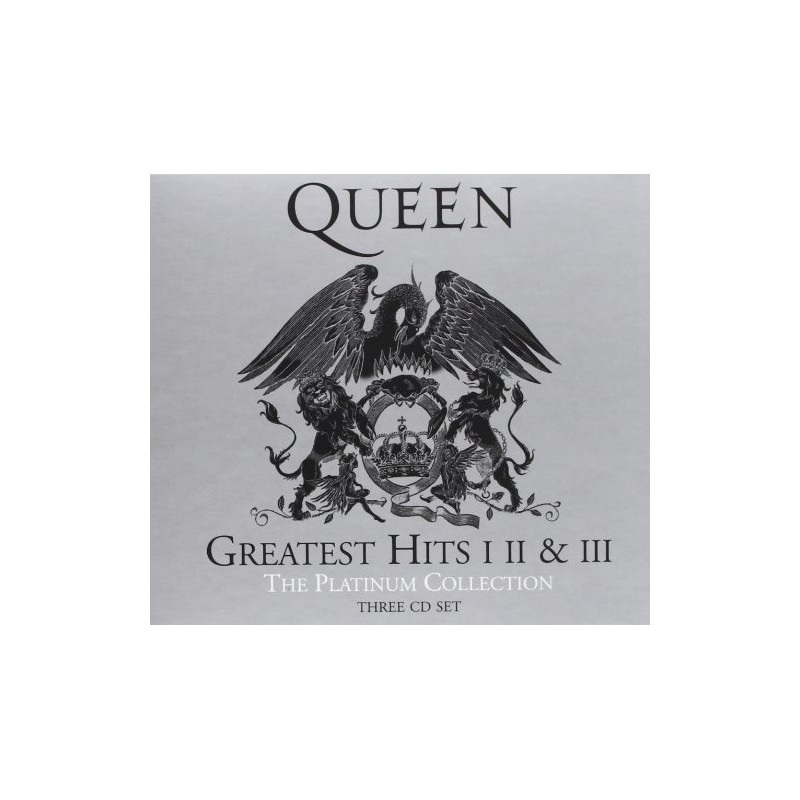  
QUEEN - PLATINUM COLLECTION 2011 (3Cd)
Lo mejor de Queen en un pack de 3CD's que reúnen el Greatest Hits I, II y III (este último especialmente remasterizado para esta edición). Grandes temas como "I Want To Break Free", "Bohemian Rapshody", "The Show Must Go On", "We Will Rock You", "Don´t Stop Me Now", "Somebody To Love",… Canciones que forman parte de la banda sonora de la historia contemporánea. ¡Ojo! Disponible por tiempo limitado (1 año).
Discos B.P.M. se compromete a preservar la privacidad de todos sus usuarios, visitantes o clientes, obligándose a mantener la confidencialidad de sus datos.

ENVIO GRATIS A partir de 50€ de compra a traves de ASM/GLS o por Correos Certificado

En el caso de CDS, DVDS, películas, etc. y otros soportes que por su condición sean susceptibles de ser copiados, siempre se cambiará por el mismo titulo en los casos de defectos de fabricación
Lista de canciones:
1. Bohemian Rhapsody
2. Another One Bites The Dust
3. Killer Queen
4. Fat Bottomed Girls
5. Bicycle Race
6. You're My Best Friend
7. Don't Stop Me Now
8. Save Me
9. Crazy Little Thing Called Love
10. Somebody To Love
11. Now I'm Here
12. Good Old - Fashioned Lover Boy
13. Play The Game
14. Flash
15. Seven Seas Of Rhye
16. We Will Rock You
17. We Are The Champions

Disco 2
1. A Kind Of Magic
2. Under Pressure ft. David Bowie
3. Radio Ga Ga
4. I Want It All
5. I Want To Break Free
6. Innuendo
7. It's A Hard Life
8. Breakthru
9. Who Wants To Live Forever
10. Headlong
11. The Miracle
12. I'm Going Slightly Mad
13. The Invisible Man
14. Hammer To Fall
15. Friends Will Be Friends
16. The Show Must Go On
17. One Vision

Disco 3
1. The Show Must Go On ft. Elton John (Theatre National de Chaillot, Paris, 1997)
2. Under Pressure ft. David Bowie (Rah Mix)
3. Barcelona - Freddie Mercury & Montserrat Caballé
4. Too Much Love Will Kill You
5. Somebody To Love ft. George Michael (The Freddie Mercury Tribute Concert For AIDS Awareness, Wembley, April 1992)
6. You Don't Fool Me
7. Heaven For Everyone
8. Las Palabras De Amor (The Words Of Love)
9. Driven By You – Brian May
10. Living On My Own – Freddie Mercury
11. Let Me Live
12. The Great Pretender – Freddie Mercury
13. Princes Of The Universe
14. Another One Bites The Dust ft. Wyclef Jean & Pras Michel (Remix)
15. No One But You (Only The Good Die Young)
16. These Are The Days Of Our Lives
17. Thank God It's Christmas

También podría interesarle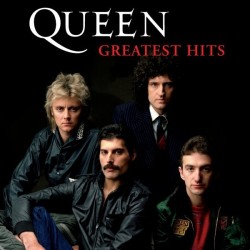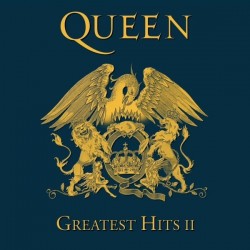 16 produtos máis na mesma categoría:
Related products
No related products at this time.