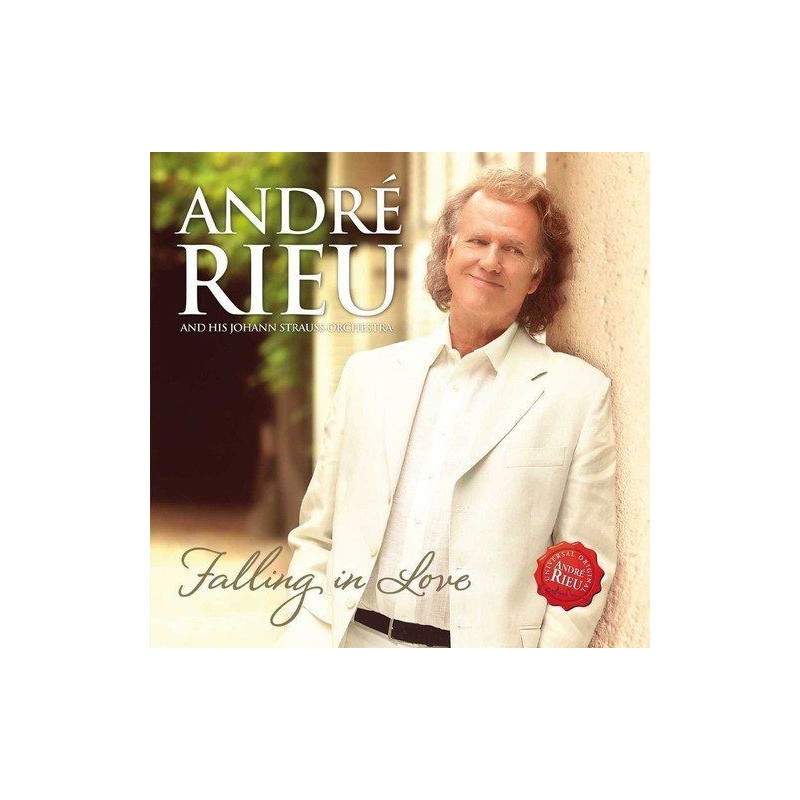  
ANDRE RIEU - FALLING IN LOVE (Cd)
ANDRE RIEU - FALLING IN LOVE  (Cd)

Política de seguridad (editar con el módulo Información de seguridad y confianza para el cliente)

Política de devolución (editar con el módulo Información de seguridad y confianza para el cliente)
ANDRE RIEU - FALLING IN LOVE  (Cd)
Todo el mundo tiene su propia historia de amor guardada en su corazón. Basado en el concepto universal de amor, el álbum de Rieu ?Falling In Love? es sin duda el más romántico hasta la fecha. André y su Orquesta interpretan por todo el mundo sus más hermosas baladas, éxitos románticos y melodías, incluyendo ?My hear Will Go On? (popularizada por Celine Dion), ?Time To Say Goodbye? (Andrea Bocelli) y ?Cant Help Falling In Love? (Elvis Presley).
1. Love Story (From 'love Story') (003:16)
2. True Love (From 'high Society') (003:16)
3. Sleepy Shores (003:57)
4. Can't Help Falling In Love (003:49)
5. My Heart Will Go On (From 'Titanic') (003:26)
6. Hallelujah (003:25)
7. Scarborough Fair (003:11)
8. Love Theme (From 'romeo And Juliet') (003:42)
9. The Lonely Shepherd (003:28)
10. Cavatina (From 'the Deer Hunter') (004:12)
11. Memory (From 'Cats') (004:12)
12. Morgens Um Sieben (Ist Die Welt Noch In Ordnung) (004:05)
13. Feelings (003:24)
14. Wishing You Were Somehow Here Again (From 'phantom Of The Opera') (003:50)
15. Over The Rainbow (From 'the Wizard Of Oz') (003:38)
16. She (004:42)
17. Time To Say Goodbye (Con Te Partirò) (004:23)

4 other products in the same category:
Related products
No related products at this time.